Increased environmental awareness
Documentation of climate impact
Basis for comparison between countries
Increased competitiveness / better reputation
Qualify for EUs upcoming taxonomy requirements
Calculates emissions related to production and increases your company's environmental consciousness
Full overview of energy consumption and climate footprint
Get a full overview of energy consumption and climate footprint for all machines and production processes. 
Insight and knowledge are key to increasing both efficiency and sustainability. Ignos Green lets you map energy consumption in production to individual workorders and gives you an emission report documenting the climate impact of production you can present to your customer.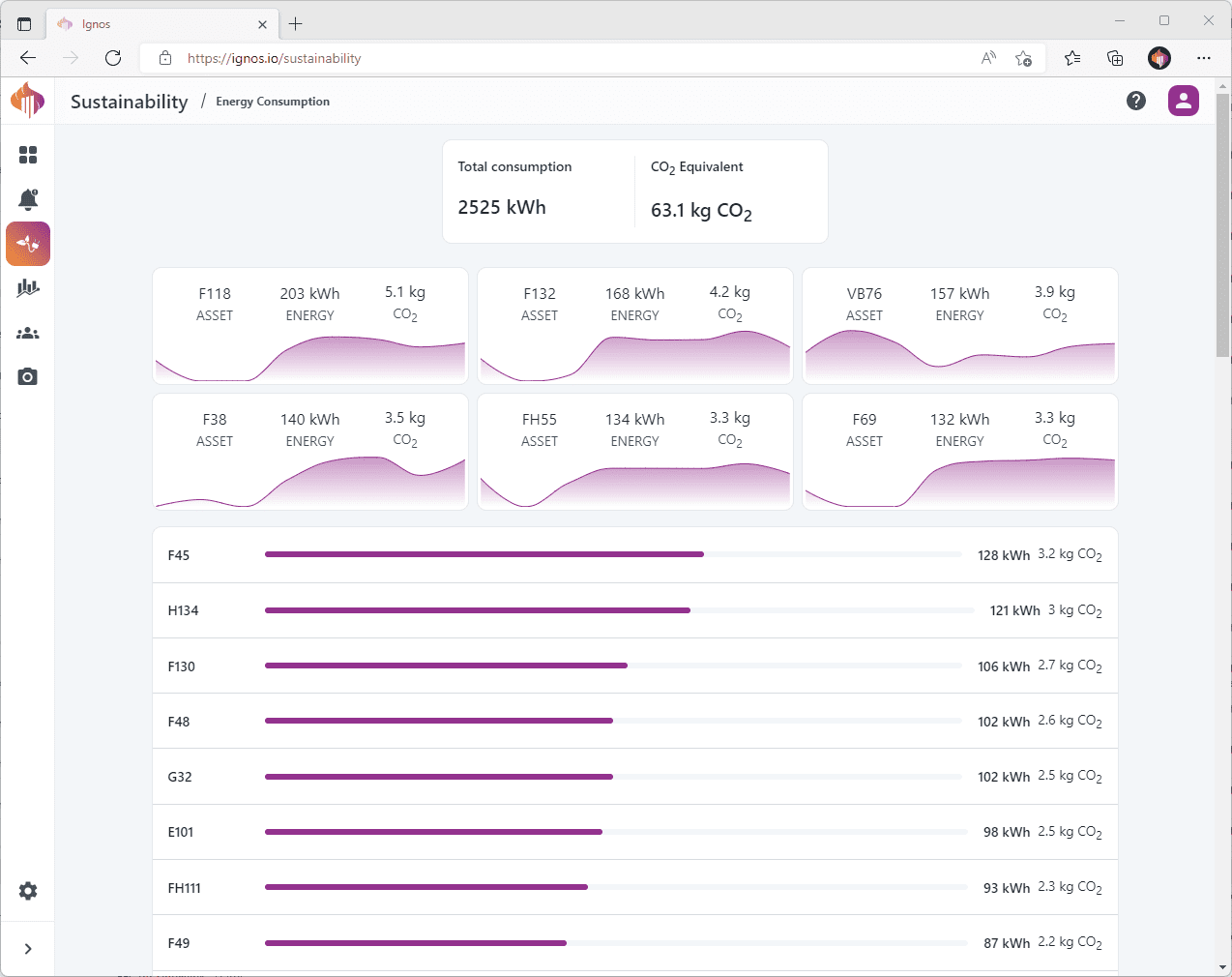 Improving production efficiency
Analyzing and comparing energy consumption for different production methods and machines.
Take a lead in sustainable production
Ignos Green gives you the numbers on energy consumption and carbon emissions related to every step in each customer order, down to every second in a process.
Are you ready to accelerate your business?